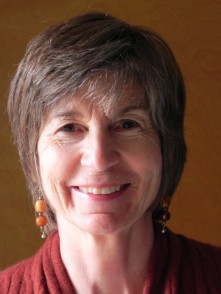 Qualifications
Studies for my Masters Degree in Clinical Psychology were done at Synthesis Graduate School and California Institute of Integral Studies, culminating with my M.A. from International College in 1982. I received my California Marriage and Family Therapist License #20451 in 1984.
I have been counseling individuals and couples in the Bay Area since 1979. I have supervised interns and am a clinical member of the the California Association of Marriage and Family Therapists.
I work with adolescents, adults, couples, parents and families. The relationship we develop will help you feel safe to begin your inner journey of healing and growth.
Experience
Taught high school for two years
Worked in hospice and bereavement care for six years
Taught parenting classes with Jewish Family and Children's Services for four years
Led workshops about adolescent girls for parents and teachers in San Francisco Schools
Private psychotherapy practice for 30 years
Facilitated "Awakening the Dreamer" workshops for five years
My Links
aboutaffairs.com
lessstresstips.wordpress.com
freelancecontentstrategist.com