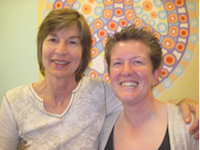 Darla Romano (with Anna McGrath) has led symposiums called "Awakening the Dreamer, Changing the Dream," for over five years in the greater Bay Area in cooperation with the Pachamama Alliance: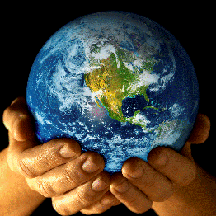 One home we share in common is our planet Earth; the beauty of the oceans, mountains, mammals and all creation.
Yet daily we are awakening to the painful realities of an overburdened planet with a multitude of emerging crises.
We are all affected by the suffering of the world.
How can we face the regular onslaught of images and events without turning away?
Our fear of being overwhelmed or confused with guilt makes us want to avoid what is happening in the world. Many of us may feel a sense of being trapped. We inherit a way of life and everything about that way of life, how we get to work, keep a job and our homes is all interconnected. It feels like we have to change too much too fast.

Is there some part you can play that will enable you to feel less paralyzed and more hopeful in face of climate change?
What if you knew you were working with millions around the globe to create a more environmentally sustainable and socially just planet?

How would it feel different if you could name the stress you feel and overcome your despair?
Some call it ecopsychology, psychoecology, ecotherapy, green psychology, global therapy, earth-centered therapy or even nature based psychotherapy. No matter what you call it, these fears, questions, pain and hope are welcomed in our sessions. We will work on your awareness and feelings of our planetary issues to allow a transformative experience that empowers you to embrace all of life more fully.
"The problem with the world is that we draw
the circle of our family too small."
~Mother Theresa